The Alaska Species Ranking System is a prioritization tool that assesses the conservation status of native vertebrates in Alaska. It is collaboration with the Alaska Department of Fish and Game's Threatened, Endangered, and Diversity (TED) Program. It was developed to assist the TED program and their partners set priorities for wildlife conservation, meet the conservation needs of Alaska's wildlife, and inform the State's Wildlife Action Plan. The Alaska Species Ranking system is based on Florida's Species Ranking System.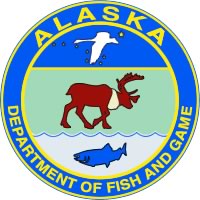 How are species assessed?
Conservation status is evaluated using 19 questions across 4 categories. These questions are assessed only in the context of Alaskan populations.
Status (2 questions, 20 points): Measures the population and distribution trends of the taxon in Alaska. Higher status scores acknowledge that taxa with known declining trends are of concern regardless of current population or range size.
Biological Vulnerability (7 questions, 50 points): Measures aspects of a taxon's distribution, abundance and life history within the taxon's geographic range in Alaska. Higher biological scores suggest greater vulnerability to extirpation, for example, because of small population size, low reproductive output, or specialized habitat requirements.
Action (4 questions, 40 points): Qualifies the current state of knowledge and extent of conservation efforts directed toward a given taxon within Alaska. Higher scores denote greater information needs or conservation action.
Supplementary Variables (6 questions, not scored): These variables are used to sort taxa relation to their taxonomic significance, season of occurrence, harvest and whether or not the taxon is peripheral in its range.
---
Explore by Animal Group
Explore by Other Categories
---
Looking for more?
Range maps are available from the Wildlife Data Portal. References cited in the Conservation Reports can be viewed on our online reference library. Can't find the report you're looking for? Reach out to us and we'll do our best to help!
| Scientific Name | Common Name | Final Rank | Status Score | Biological Vulnerability Score | Action Score | ASRS Conservation Report | Range Map |
| --- | --- | --- | --- | --- | --- | --- | --- |
| Anaxyrus boreas | Western Toad | 5 Orange | 0 | -28 | 12 | | |
| Lithobates sylvaticus | Wood Frog | 5 Orange | 0 | -30 | 24 | | |
| Rana luteiventris | Columbia Spotted Frog | 5 Orange | 0 | -19 | 24 | | |