ACCS provides research opportunities for graduate and undergraduate students in the University of Alaska system. Volunteer opportunities are available through the UAA Herbarium. Summer internships are available for undergraduate students and recent graduates through the Chicago Botanical Garden. Additional opportunities and job openings will be posted here as available.
---
Graduate and Undergraduate Students
Christopher Guo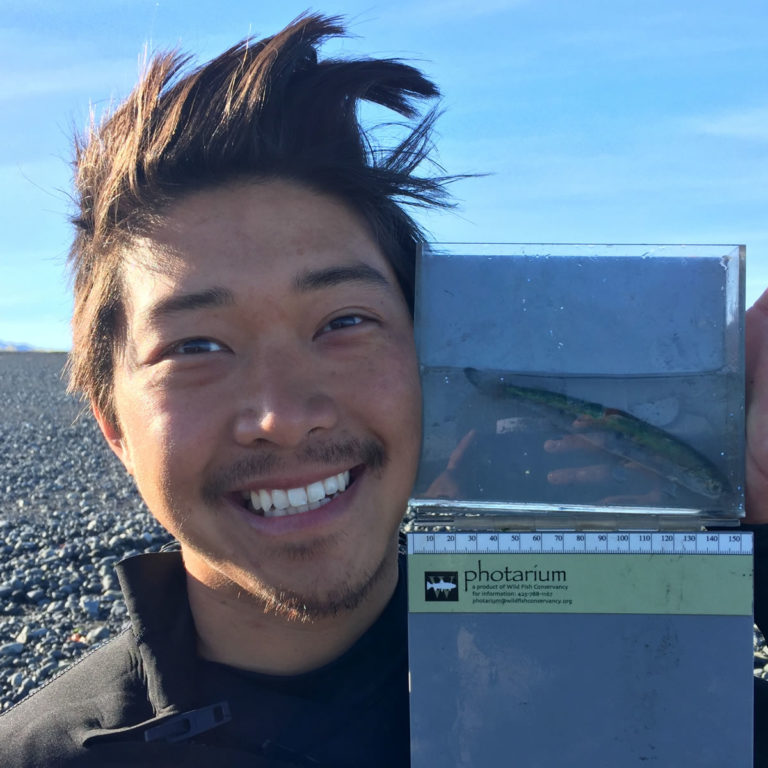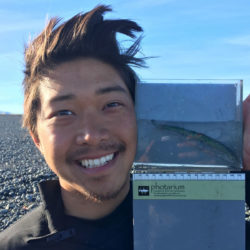 Graduate Student | 907-235-1342 | chguo (at) alaska.edu
Chris is a graduate student in the College of Fisheries and Ocean Sciences at UAF. He had made his way to Homer, Alaska, where he quickly adopted its community and became enamored with the surrounding coastal environment. His research focuses on spatial and temporal patterns of estuarine fish assemblages and their relationship to habitat conditions. Chris is also an aquatic biologist at KBNERR within ACCS.
---
Vanessa Muhlenbruch
Graduate Student | vlmuhlenbruch (at) alaska.edu
Vanessa began her graduate work in the Fall of 2019 at UAA. She received her B.S. in Biological Sciences from UAA in 2016. Throughout her undergraduate career she interned with the United States Geological Survey on tasks related to polar bear research and, prior to beginning her masters, she spent time working for the Alaska Department of Fish and Game in their Division of Wildlife Conservation. Her MS thesis involves a genetic analysis of black bears in the Anchorage area. Her goal is to use forensic sampling in order to understand the number of individuals responsible for nuisance interactions and how related these individuals are. This research is funded by the AK Army Corps of Engineers. Vanessa plans to remain in Alaska for the foreseeable future and hopes to play a role in the conservation of wildlife within the state.
---
Internships
ACCS in cooperation with partner organizations offers unique internships opportunities that target those with an interest in conservation biology. Since 2007, ACCS has partnered with the BLM Alaska Field Office (BLM-AFO) to provide internship opportunities through the Chicago Botanical Garden's Conservation and Land Management (CLM) Internship Program. Each year this program matches recent graduates with conservation and land management agencies across the western United States. Successful interns have prior experience in botany, ecology, or wildlife biology. At ACCS, interns typically contribute to the BLM Seeds of Success initiative, help maintain the UAA Herbarium, and assist with a variety of tasks related to rare and/or invasive plant management. Plant identification skills are essential, and experience with GIS or herbarium maintenance is a plus. If you are interested, please apply to through CLM.
Volunteer Opportunities
Opportunities exist for students looking for additional experience and interested members of the public to collaborate with Alaska Center for Conservation Science. Available opportunities depend on interest and experience. Additionally, student jobs are available for students looking to gain work experience in a conservation-related field. The UAA Herbarium (UAAH) is always looking for volunteers to assist with curation of specimens. Please contact Justin Fulkerson if you are interested in volunteering.