The ACCS Service Center provides a range of scientific, data analysis and management, and support services related to conservation and natural resource management and education. Specifically, scientists at ACCS will review vascular plant specimens; curate vascular plant, bryophyte, and lichen specimens in the UAA Herbarium; and conduct geospatial analyses and produce associated tabular and cartographic summaries. Curation of data into the AKEPIC Non-native Plant Database is charged on a per record basis for quality control and data serving. Data managers and scientists provide a wide range of conservation data sets and information that require processing, manipulation, packaging, and interpretation by our staff. All rates are calculated based on the direct cost of performing the services.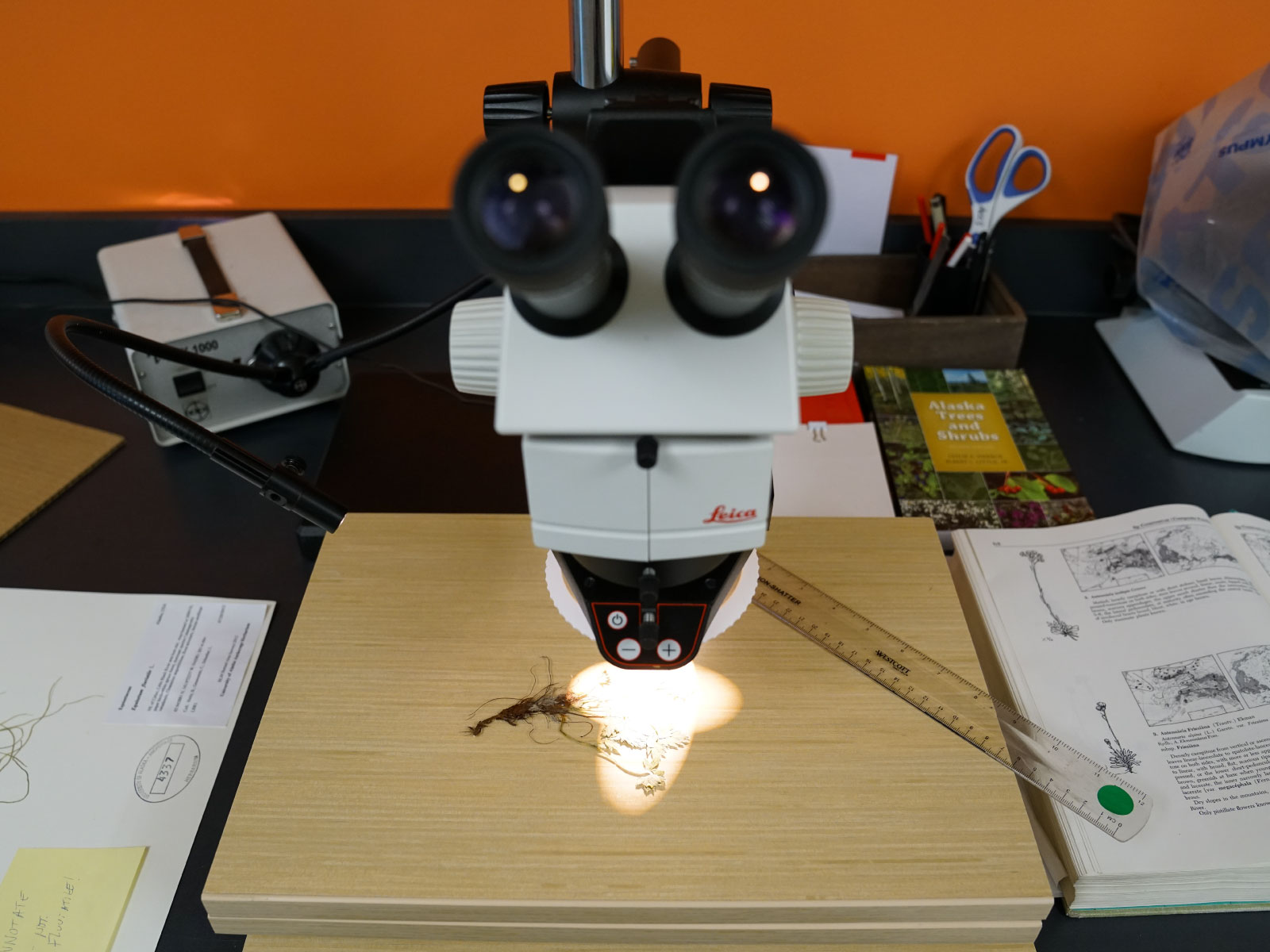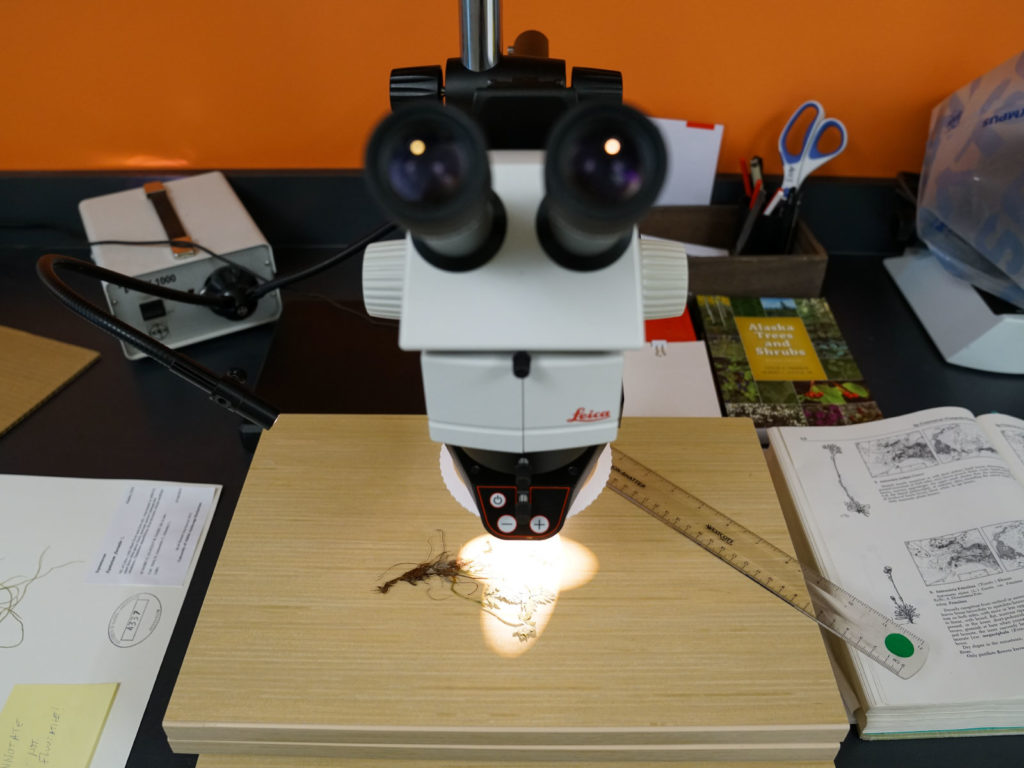 ---
Data Request Services
Please use our online form to send data requests. Data request services are billed at $57.34/hour.
Geospatial and Cartographic Services
For geospatial analyses, direct inquiries to Marcus Geist at uaa.aknp (at) alaska.edu and include a detailed description of project needs and associated files, such as a study area shapefile. Geospatial and Cartographic Services are billed at $52.95/hour. Map printing charges are $0.18 each for 11″ x 17″ maps and $31.56 each for 36″ x 42″ maps.
UAA Herbarium Voucher Curation
The University of Alaska Herbarium offers curation of vascular and non-vascular plant specimens. Curation includes mounting previously dried and pressed specimens on herbarium-grade paper with herbarium-grade glue (or for non-vascular plants, putting the specimen in a herbarium envelop), entering associated specimen data into a publicly available database, printing and affixing a herbarium label, and storing specimens. Curation of vascular plant specimens is billed at $7.06 per specimen. Curation of lichen and bryophyte specimens is billed at $6.87 per specimen. There is a five specimen minimum for curation services.
AKEPIC (Alaska Exotic Plants Information Clearinghouse) Data Curation & Services
As of 2020, the maintenance and management cost of AKEPIC is approximately $30,000 per year, and ACCS supports nearly 70% of the operating cost alone. Our web consultants and Heritage Program staff continually address data and web server issues to provide a free and streamlined service to the community. The Alaska Invasive Species Partnership (AISP) recognizes that doing our best to provide high quality data freely to the public is an important goal for minimizing the risks of invasive plant spread in the state. The AKEPIC data portal continues to be heavily used by in-state managers and researchers as well as international researchers.
Data curation and services for individuals and entities submitting data for upload to the AKEPIC portal are billed at $2.18/record.
Review and Annotation of Vascular Plants
We offer free diagnostic services of five (5) pressed and dried vascular plant specimens to each agency, organization, business, or individual (e.g., faculty or student) per year. Plants are annotated to the currently accepted regional nomenclature and does not include analysis or overall floristic or ecological interpretation. After the first five free specimens, additional specimens are billed at $56.22/hour. Please contact Justin Fulkerson by email with the number of specimens to be identified to receive a quote for the total cost of services.
---
Explanation of Rates
ACCS rates for identification, analysis, and data management services are calculated based on direct costs associated with performing the services. These direct costs include staff labor costs (including leave and benefits) as well as prorated computer service charges (for data requests and database management services) and the cost of commodities used to complete services. Charges also include an invoicing charge of $26.33 per invoice.